Shopping Cart
Your Cart is Empty
There was an error with PayPal
Click here to try again
Thank you for your business!
You should be receiving an order confirmation from Paypal shortly.
Exit Shopping Cart
to attract Spiritual souls. Those that are ready to do the work they seek.
-Divine Universal Communication Guidance
-Awakening LIGHTworker Online Worhshops
-Conscious Vegan Recipes for Sensetives
Reiki Attunements/Sessions
-Simple Meditation Classes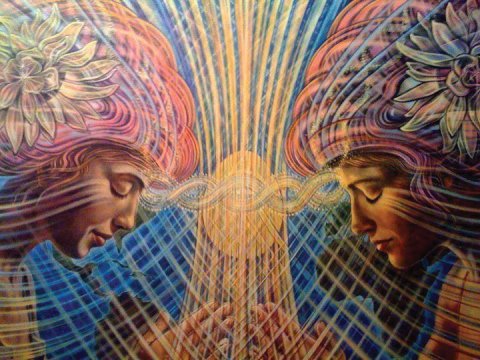 Hi there,
On many occasions it has been brought to my attention that finding LOVE it's not easy.  Those of us who live aware and conscious of the dimensions of the universe and all the magic and blessings it entails, have a difficult time relating to society.  (But you can certainly break this pattern and manifest your reality).
We have each (all over the world) shared common experiences that others may find difficult to relate.  Likewise, many of us who have known we are 'wired' differently even as youngsters, find it strange to connect to mainstream society.  Which makes it even more difficult to connect on a romantic level.   
Last week, during the full moon meditation, I received a message from Divine to create a group.  ConsciousLOVE  that will help people all over the world knit viral sensitivity & connect kindred hearts.
You will have the opportunity to reunite with your soul family, and soul mates (which as we know are not just romantic love relationships).
By participating, sharing you experiences, understanding; and been true to yourself, I hope that many will unite hearts (in a romantic level as well).  
FB group: http://www.facebook.com/groups/ConsciousLOVE
Open to all Earth Angels.   Those who are just beginning their conscious journey, and those who are aware and actively awake.
With Love-Light-Smiles~Fabi
--------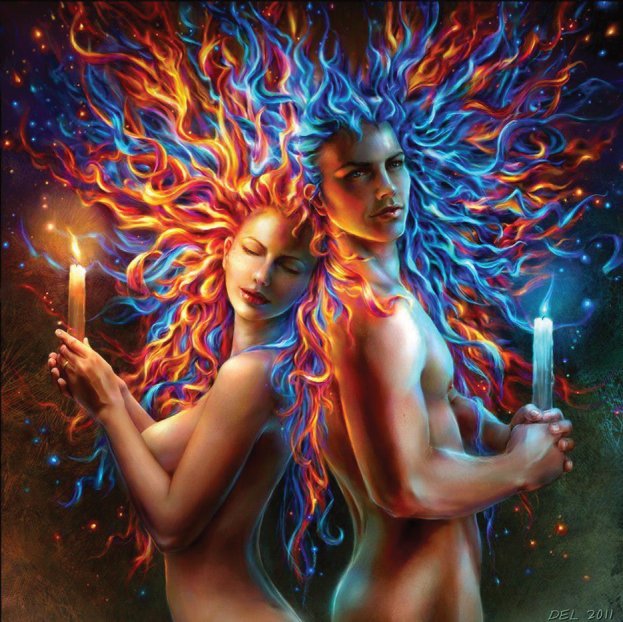 Buen Día,
En muchas ocasiones, me han comentado mis alumnos que se sienten solos.  Que les gustaría tener un circulo de amistades que entiendan y compartan su crecimiento Espiritual.
Aveces es difícil conectarse a la manera de pensar de la sociedad.  Sus ideas lógicas, no se comparan con nuestras experiencias y conocimiento sobre el Universo.  Sus dimensiones, magia, y que los Angeles y seres Divinos si existen de verdad y nos guían.  conocemos que significa estar despiertos y vivir conscientemente.
Esta semana durante mi meditación de luna llena, recibí un mensaje que debería crear un grupo para unir corazones y almas gemelas.  (aunque se conoce que las almas gemelas no son solo amores, sino también son amistades y familiares)
Los invito a compartir sus experiencias, conocimientos en ConsciousLOVE
Espero llene ese vació que muchos sienten, al poder ver que no estamos solos.  Y quien sabe, quizás TU encuentres el amor que te ayude por el siguiente paso de tu crecimiento.
El grupo en FB: http://www.facebook.com/group/ConsciousLOVE
Abierto para todos los Angeles Terrestres.  Los que recién empiezan su búsqueda y entendimiento, y los que ya viven vidas conscientes y despiertas.
Con mucho Amor-Luz-Sonrisas~Fabi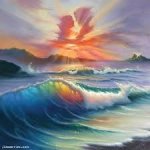 Is it better to be the strong rock or allow yourself to face your fears and pain?
As you know, I follow my divine guidance and dance with the flow of the wind.  Knowing that ea new lesson arrives at the precise moment when I am ready to evolve once again.  A constant morphing butterfly.
This past two weekends I was given an amazing opportunity to let go of the past and embrace my powerful and beautiful femenine self.  I've learned amazing information about conscious love making, opening our chakras through meditation and letting go of my pain.  It wasn't easy and I am not done flushing the imprints of my past.  But I hold my head much higher and feel full of love, tender care and purity. 
I feel blessed to have met new like minded friends of all walks of life.  Old Souls reuniting to bring harmony and love to each other.
Although at times it seems like been a rock is an easier survival skill, I have learned that I am stronger just for allowing myself to let go, face my fears and TRUST. 
I think everyone (without a doubt) would benefit from attending a Tantra Yoga workshop with Charles Muir.  Please visit his website for more information.
I would love to read your thoughts and experiences if you have attended or wish to attend a workshop.

Imagine how happy everyone would live if they learned to embrace themselves and each other everyday. 
*smiles~Fabi*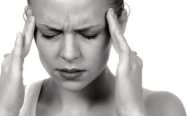 Hi there! 
I wanted to share with you a small blog that hopefully will help you if you suffer from migraines.
As you can imagine, I am not a fan of intoxicating our body with drugs and prescriptions.  I like to heal naturally when ever possible.
Today, I had to stay home from work due to an unbearable migraine.
It started Saturday, and I made that easy mistake many of us do
(...I AVOIDED the pain and pushed my limits).
Been a Reiki Master, I naturally rely on Reiki to heal all I need.  I def feel the difference and improvement after self-healing.  However, I forgot to SLOW down and rest. 
I don't suffer from insanely painful migraines that often.  The last time I was nauscious, in pain, and highly sensitive to sounds/light due to a migraine was about 3 years ago.  But I felt motivated to share this blog as a reminder to myself and advice to those who may be interested.
NATURALY HEALING A MIGRAINE: 

FIRST OF ALL -POINTERS TO PREVENT THEM:
*Avoid products like chinese food, cheese, sodas, food coloring
(I am not  nutritiounist, so I am not aware of the reasons why those foods cause migraines on some people).  But from experience and conversations w/ others, they do.
2. DO CONSUME: fresh water, vegetables, fruits, natural juices.

Do NOT push your limits.  It is better to REST at the first signs of a migraine.  If you avoid this, your body will crash and make matters worse.
REST in a quiet environment, make the room darker if possible.
GINGER -is an amazing natural resource.  It has so many nutrients that it helps a variety of symptoms.  Drink an infusion of ginger.  It will vastly reduce your sensitivity and discomfort.
LAPIS LAZULI & AMETHYST -both stones have a healing vibration that helps release pain associated with headaches and tension pressure.
(I wore my lapis lazuli pendant and used an amethyst tumble stone to rest in the areas I felt pressure/pain).
It is incredible how it alivated the discomfort, helping me recover faster.
last but not least REIKI & A.A RAPHAEL:  Not only did I continue self healing with Reiki in addition to other modalities (mentioned above).  But I also asked for divine intervention, remember you have free will -so you MUST ask in order to receive. 
I simply ask Archangel Raphael (He who heals) to please help me release the pain, tension and discomfort. 

~*~ I hope this helps!  Angel/Reiki Hugs & smiles~Fabi ~*~
/