Shopping Cart
Your Cart is Empty
There was an error with PayPal
Click here to try again
Thank you for your business!
You should be receiving an order confirmation from Paypal shortly.
Exit Shopping Cart
to attract Spiritual souls. Those that are ready to do the work they seek.
-Divine Universal Communication Guidance
-Awakening LIGHTworker Online Worhshops
-Conscious Vegan Recipes for Sensetives
Reiki Attunements/Sessions
-Simple Meditation Classes
| | |
| --- | --- |
| Posted on August 8, 2011 at 2:23 PM | |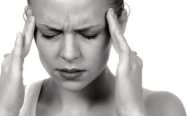 Hi there! 
I wanted to share with you a small blog that hopefully will help you if you suffer from migraines.
As you can imagine, I am not a fan of intoxicating our body with drugs and prescriptions.  I like to heal naturally when ever possible.
Today, I had to stay home from work due to an unbearable migraine.
It started Saturday, and I made that easy mistake many of us do
(...I AVOIDED the pain and pushed my limits).
Been a Reiki Master, I naturally rely on Reiki to heal all I need.  I def feel the difference and improvement after self-healing.  However, I forgot to SLOW down and rest. 
I don't suffer from insanely painful migraines that often.  The last time I was nauscious, in pain, and highly sensitive to sounds/light due to a migraine was about 3 years ago.  But I felt motivated to share this blog as a reminder to myself and advice to those who may be interested.
NATURALY HEALING A MIGRAINE: 

FIRST OF ALL -POINTERS TO PREVENT THEM:
*Avoid products like chinese food, cheese, sodas, food coloring
(I am not  nutritiounist, so I am not aware of the reasons why those foods cause migraines on some people).  But from experience and conversations w/ others, they do.
2. DO CONSUME: fresh water, vegetables, fruits, natural juices.

Do NOT push your limits.  It is better to REST at the first signs of a migraine.  If you avoid this, your body will crash and make matters worse.
REST in a quiet environment, make the room darker if possible.
GINGER -is an amazing natural resource.  It has so many nutrients that it helps a variety of symptoms.  Drink an infusion of ginger.  It will vastly reduce your sensitivity and discomfort.
LAPIS LAZULI & AMETHYST -both stones have a healing vibration that helps release pain associated with headaches and tension pressure.
(I wore my lapis lazuli pendant and used an amethyst tumble stone to rest in the areas I felt pressure/pain).
It is incredible how it alivated the discomfort, helping me recover faster.
last but not least REIKI & A.A RAPHAEL:  Not only did I continue self healing with Reiki in addition to other modalities (mentioned above).  But I also asked for divine intervention, remember you have free will -so you MUST ask in order to receive. 
I simply ask Archangel Raphael (He who heals) to please help me release the pain, tension and discomfort. 

~*~ I hope this helps!  Angel/Reiki Hugs & smiles~Fabi ~*~
Categories: natural healing
/